Home
Main content starts here, tab to start navigating
Slide 1 of 5
Slide 2 of 5
Slide 3 of 5
Slide 4 of 5
Slide 5 of 5
American Heroes & Brew
A celebration of sandwiches from around America
We're Honoring Rideshare Drivers This Month
Rideshare drivers are more helpful than you might have imagined... Car in the shop? Ride to the airport? Want dinner delivered? These unsung heroes have you covered. They work tirelessly, and often with little notice, and sometimes at crazy hours. (The airport at 4am... in Los Angeles? Yep. They'll take you.)
Meet Jean. Jean works on our website and does our marketing. She started driving just to get out from behind her computer, and ended up really liking the adventure. Jean says part of the excitement is, "…not knowing where you're going to end up, or who is going to jump in your car."
Jean's logged close to 3,000 rides over the last 2.5 years, even while taking most of the pandemic off! (And she's got a 4.96 star rating with Uber!)
If you're in North County, and you need a 4:30 am ride to the airport, or a trip home after watching Monday Night Football with us, call Uber. Jean just might be the one to pick you up.
During the month of November, we're saluting all Rideshare Drivers. When you visit us, tell your server that you drive for Uber, Lyft, DoorDash. PostMates, InstaCart, or another service, and we'll take 10% off your whole check.
It's one small way we can toot your horn and let you know you are appreciated.
Our Hero of the Month
November's hero of the month may look familiar to you. In fact, you may have seen her, here, at American Heroes & Brew. Her name is Jean and she's one of our own.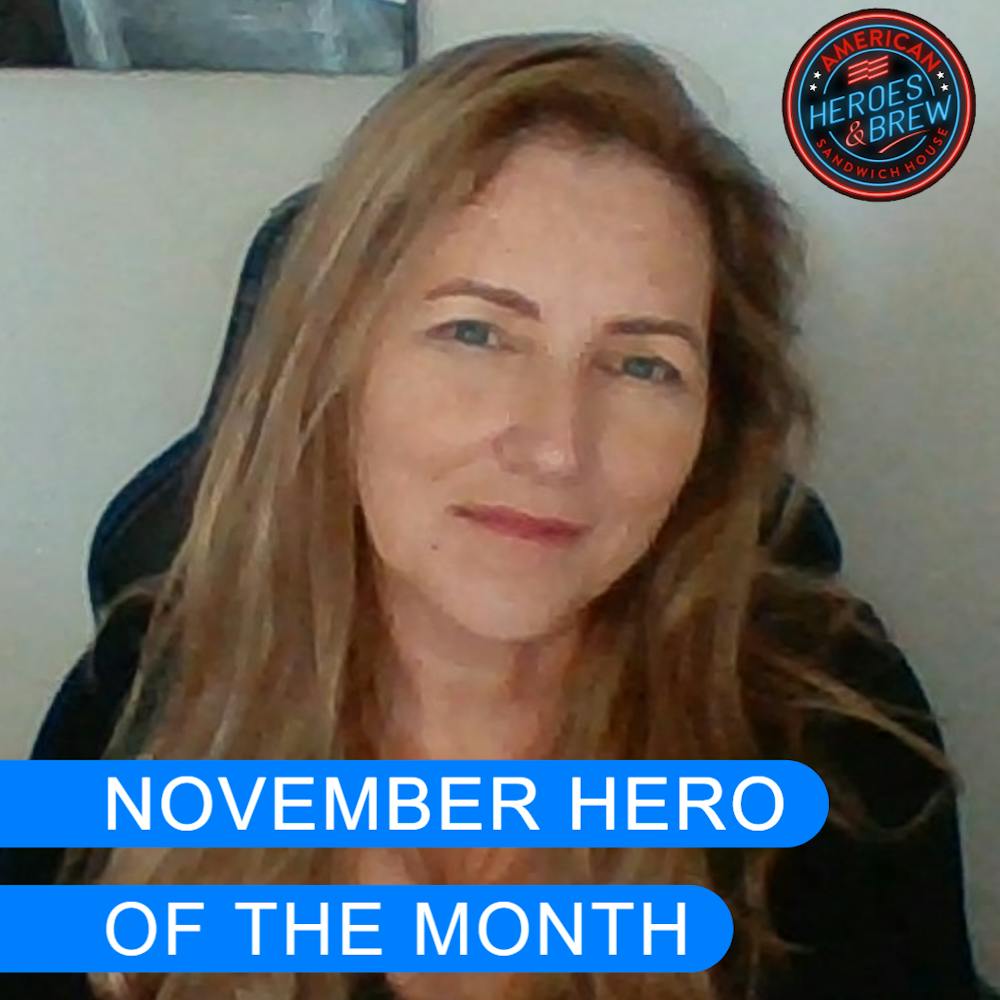 "Hero Sandwich"


A large sandwich consisting of bread, or a long roll cut in half lengthwise and containing a variety of ingredients such as meat, cheese, vegetables, etc.
HERO UP ™