American Heroes & Brew is The Ultimate Destination to Watch Your Favorite Sports Team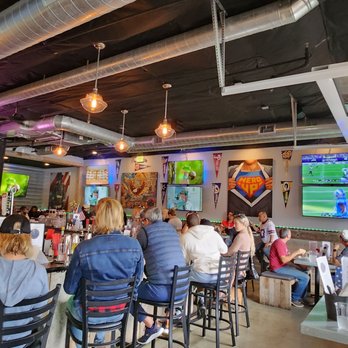 We will put YOUR GAME on our big screen TVs. Just ask!
American Heroes & Brew has the only premium satellite TV package in Carlsbad Village. You won't miss a single game if you watch with us, no matter where your team is from.
MLB
NFL
NBA
NCAA
World Cup Soccer
& MORE
We also proudly carry our hometown favorites, the San Diego Padres, so you can cheer them on with fellow fans.
We even have TVs on our patio. Wherever you sit, you can catch a game at our house. Join us for a cold brew and great company while you cheer on your team.
Come on in and make yourself at home.