Eat Your Way Across The USA New Carlsbad, California Restaurant Makes It Possible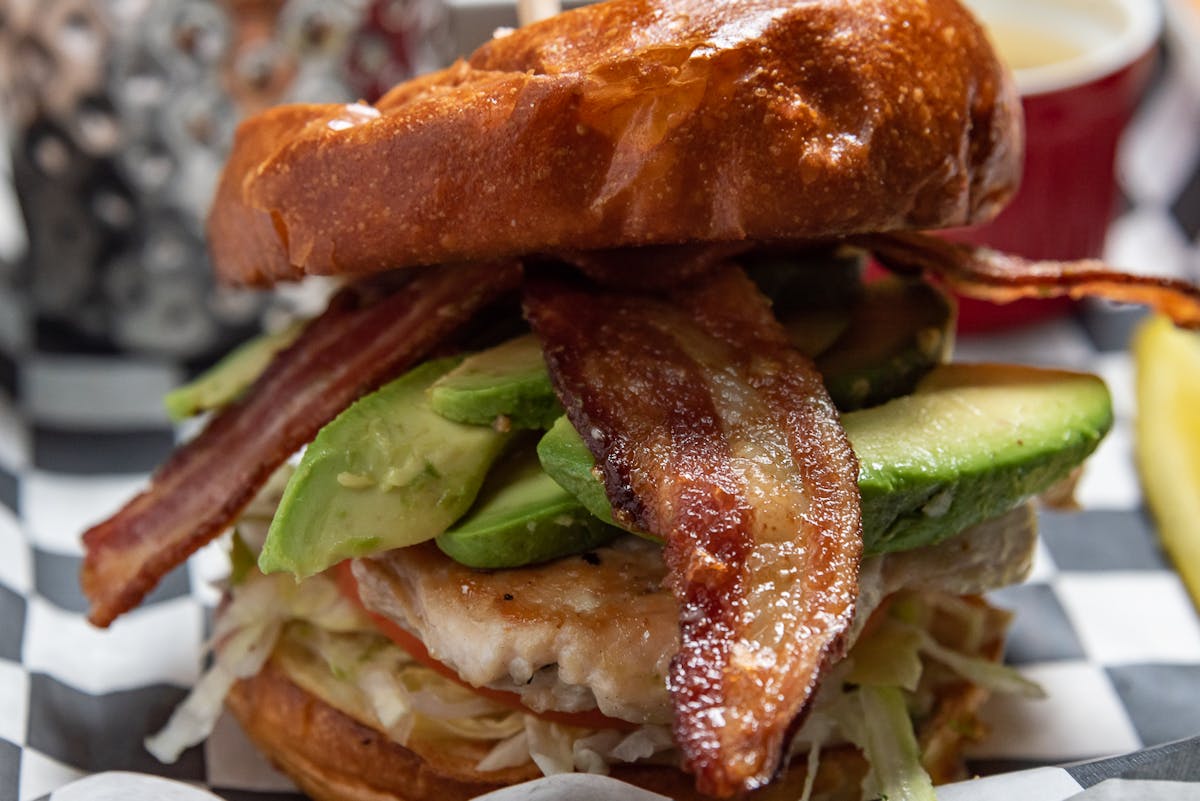 In some parts of America, a Hero is a sandwich. American Heroes & Brew Sandwich House, one of the newest eateries to open in Carlsbad Village, is bringing America's greatest heroes to southern California.
Located in the heart of downtown Carlsbad, American Heroes' serves up great local sandwiches from cities across America. The sandwiches, named after the city that made them famous, include the likes of a Miami Cubano, Brooklyn Mama's Meatball Sandwich, and the renowned Philadelphia Cheesesteak. The restaurant also serves local beers, wine, and seltzers.
The concept for American Heroes & Brew started with the idea that a great sandwich – one you talk about – is a reflection of the community.
"This began way back in our younger days when traveling family members would bring back stories of their trips. Every story always centered around the food," said Billy Daniels, one of the American Heroes partners.
"I grew up hearing stories of wandering through cities across America just to find that one spot that locals in the area RAVED about. And then the stories of the friendships made – the connections between travelers and locals – all because of a good sandwich. It made me want to travel and eat." Daniels beamed.
To Daniels and his business partners, Kris Wagner and Dale Dyrssen, building a place that the community could gather and share stories over a great sandwich has long been a dream. Both Daniels and Wagner started working in restaurants in their teens. Each worked their way up from busboy to general manager, serving in nearly every position a restaurant has. Daniels' father and grandfather were also in the restaurant business. Dyrssen's path included more eclectic business ventures but eventually led him to partner with Daniels and Wagner on American Heroes and Brew.
The friends and partners decided to launch their sandwich house at the very start of the pandemic, not anticipating a lengthy series of COVID restrictions. The delays eventually worked in their favor, allowing them to customize both their menu and their restaurant.
Not only does American Heroes & Brew offers sixteen different sandwiches and 14 draft beers, including a house lager brewed by Rouleur Brewing of Carlsbad, their beer and wine bar serves sparkling seltzers, low alcohol Bloody Marys, white and red wines, sangria, and mimosas. The restaurant features a twenty-seat bar, and inside or patio dining.
American Heroes & Brew is not just for grownups. They also have a kids menu with a special peanut butter & jelly sandwich that gives a portion of its proceeds to a charity for kids.
Located at 300 Carlsbad Village Drive, Ste. 120, American Heroes & Brew is opening mid-April. Restaurant hours are Sunday – Thursday, 11 a.m. – 10 p.m., and Friday and Saturday, 11a.m. – 12 a.m.
For more information, contact: info@americanheroesandbrew.com.